To prepare for Google Drive stopping collaboration support for third-party apps in December, MindMup users can now move files from Google Drive to their MindMup Cloud storage easily, to ensure uninterrupted collaboration.
If you have old maps on Google Drive, and you would like to move them to MindMup Cloud for easier collaboration, go to your file listing page, then select File -> Import From Google Drive in the main application menu.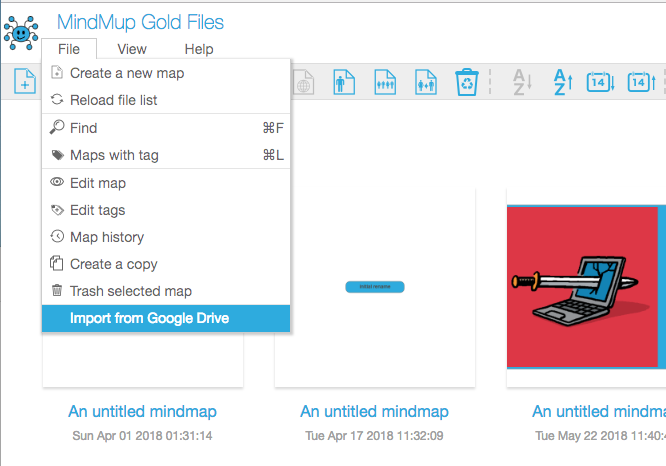 You can move maps from several Google Drive accounts by clicking on the Change Google Account button.
For more information on using MindMup Cloud storage, check out the related tutorial.