From today, you can easily change border colors or thickness with MindMup.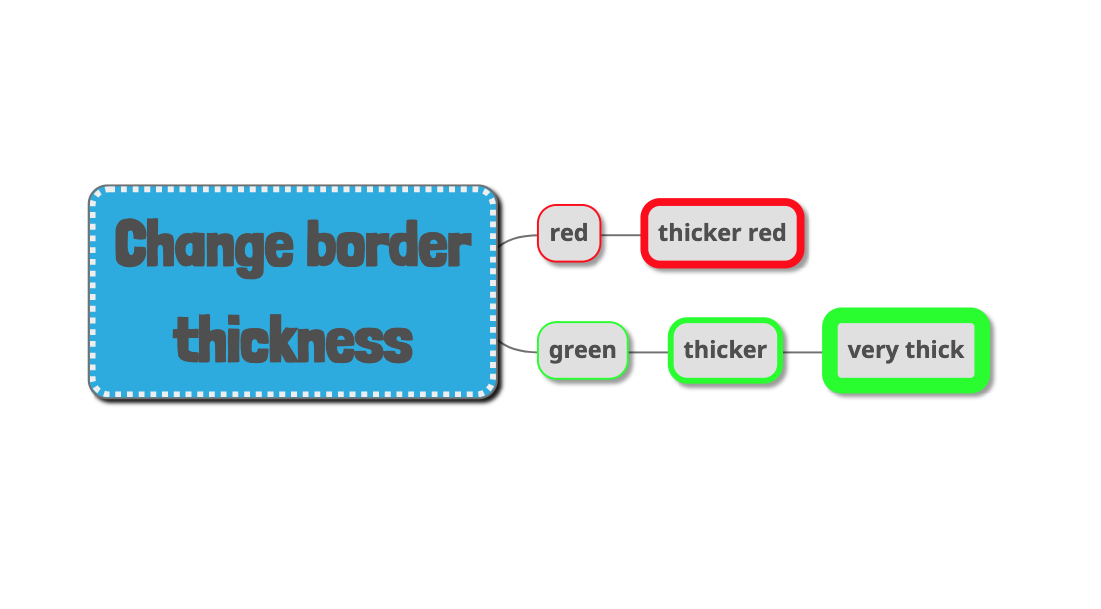 The new styling option makes it easy to highlight important nodes, or to create visual groups of related nodes by using border colors. You will find the border styling options in the Node Style tool, under the "Border" section in the style dropdown.
For more information, check out the How to change node border thickness or color tutorial.