You can print MindMup maps nicely on everything from index cards to huge posters by exporting the map to a PDF. To create a PDF from your map, select File -> Download As -> PDF from the MindMup menu. MindMup generates scalable (vector) PDFs, that will expand and shrink nicely to any paper size.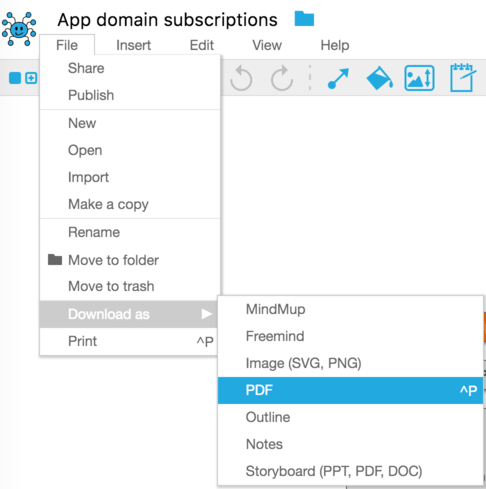 If your map is very tall or very wide, the font size will be reduced to fit the whole map into the chosen paper size. You can avoid the problem with a tiny font by repositioning the nodes around so the map is in the proportion of the paper format you want to print. Alternatively, export it to a large format (A1 or A0) and then print it.
If you only have a small format printer (say A4 or US Letter paper), you can print a map over several pages using Tiled Printing. For more information on how to print a single PDF on several tiled sheets of paper, click here.